I like Ankle booties and I cannot lie!
Is it boot season yet?? It's hardly ever boot season here. No rain. No weather below 60ºF. So I'm purging my beloved tall boots. :*( Much to my dismay. They just sit there forever though! Getting dusty, neglected, needing new homes. I adore (and I never use the word adore) how tall boots look and they are so cool! But they are also hot. They really keep your legs warm when it is not cold. Yucky. Hence not wearing them.
So I'm about to invest in ankle booties. More year round wear time, so the fashion pushers say. Wearable with many style outfits...so they say. I've seen ankle booties worn with shorts on Pinterest, so it must be true! *wink-wink ;)
You know Prime Day was the perfect excuse to try out some ankle boots. Free shipping. Speedy shipping. A lovely try on period and then easy returns. So I really loaded up my Cart...and my credit card :O yikes!
I ordered all styles and colors. I tried to keep under a $50ish budget. So many were on AwesomesauceSale! Alas, not all were available in my size *cue the crying! I grabbed what I could and crossed my fingers that they all didn't fit and feel wonderful. Just to make decisions easier, you know.
I tried them all on and reviewed them in my Youtube video here:
+
Here are the Amazon links. You don't have to buy from Amazon- they aren't affiliate links. I'm not an affiliate. We're just codependent on Amazon around here, that's all.
Dune London Pora boot:
Here
my rating: 3/5
*
Splendid Hamptyn boot:
Here
my rating: 5/5
*
Aldo Contessino boot:
Here
my rating: 4/5
*
Kelsi Dagger Brooklyn Boyband boot:
Here
my rating: 4/5
*
Fergalicious Tanner boot:
Here
my rating: 5/5
*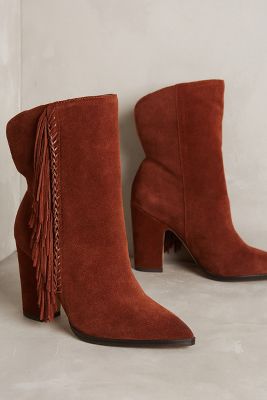 Dolce Vita Ileen Slouch boot :
Here
my rating: 2/5
*
Very Volatile Whitby boot:
Here
my rating: 2/5




That's it for my boot haul! I hope you saw some cute ones that inspired your summery and into fall outfits. Break out of your flip flop rut :)