Stitch Fix #12: New for 2016
Sign up for your own Stitch Fix here

For this first fix of the New Year I told my stylist I was working on my Signature style. (By the way, Happy New Year and I hope you had a great holiday) You can read about my signature style new year resolution in my latest post. I told my stylist about my Modern, Dramatic, Traditional taste. Looking for darks, neutrals with occasional bold or bright color.
Here is my unboxing and totally honest first impression video. Feel free to watch it in Double time speed haha!
First item up:
Fate Davis Leopard Print Button-Up Cardigan
$58.00
Beautiful classic leopard print boyfriend style cardigan. I liked the range of brown and black in the color. Some leopard print can be so 1 dimensional with the 2 tone or simplistic color tone. It buttons up and has high-set vertical pockets. Great length for pairing with a tunic. This was not super soft but moderately lightweight. I did pin a leopard cardigan (Left). It does look a lot like the Stitch Fix one (Right). I've never owned a leopard cardigan. Scarf, yes. Purse, yes. Shoes, yes. Boots, yes. But why does this cardigan make me feel like Peg Bundy? Do you know who that is? If you do- would you agree? If not- nevermind haha!
Do you see what I see?
This changes things. Not sure if I like the cardigan More or Less now!
Aaaaaah!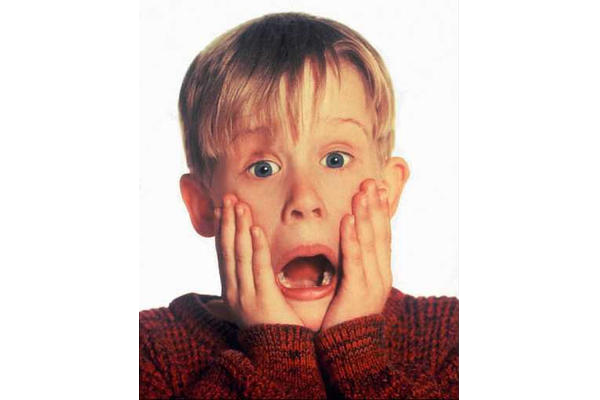 Item #2: Benecia Crystal Fan Necklace $34.00
This statement necklace was interesting (and got SPARKLEY points) but I didn't find it completely original except for the price it is pretty good. I did rent a necklace quite similar to it that I liked and that was $60 something. It's a gold chain with 3 flat semi-circle shaped pieces with big clear rhinestones on it in a semi-old fashioned/vintage design. It brings art nouveau era to mind. It would be beautiful with a simple dark blouse or with a sheath dress. A bit heavy.
Item #3: Daniel Rainn Shanon Mesh Detail V-neck Top
$68.00
This is an edgy vibe top with the mesh, almost-crochet like paneling detail across the neck, chest and a strip across the back. I see this top as casual-chic OR edgy-dressy. I find difficulty liking it dressed up as the style card shows with a blazer covering all the interesting detail it has. I'd go with a faux leather pant or skirt to achieve a fancy wow factor. For now I styled it with some black capris and leopard heels. (It's just what came to mind as I pulled things out of my closet.) It is a lightweight crepe-like polyester material with some stretch to it. Very comfortable. I like the way it feels on a lot. I am unsure if I'll just eat the full price cost. Have you seen a top like this elsewhere? The size is right for my shoulders but I feel like the sheer part covers too much surface area. Can you tell in the photo? So much skin. Yes, hot for a night out. Too hot for Target! LOL Do you suppose I could size down but then be then I'd be more restricted in the shoulders? Should I Get over it and just put a black cami under it? So many questions to ponder.
Item #4: Liverpool Anita Skinny Pant
$78.00
PS I'm wearing a white tank beneath the mesh top. Looks bad, right? Can't wear a camisole without it looking weird! Would a nude color camisole be better??
These pants were a soft, medium to heavy weight knit. Like Ponté. Easy to move in, great for casual or dressy. Pretty olive color. But totally wrong size :( I also have an olive pant already I bought a few months ago. I did have olive cargo pants on my pinterest board.
I did have this pinned.
So I deserve to get an olive pant sent to me. In a size that looks as tight as this famous blogger is wearing. I need at least 2 more inches in the waist band. No these pants don't run small. I just got the wrong size :( Don't know how that happened. This is a first for me.
Item #5: Daniel Rainn Bellaire Crew Neck Blouse
$64.00
This blouse was lightweight, easy to move in, lots of potential for styling, adding interest to many outfits. I didn't like the sleeve length or maybe it was the sleeve width. They were a bit long for my taste/comfort and would have been much cuter with a cap sleeve or tapered even? Would you pay full price for a top you instantly wanted to alter? Wanted to love this polka dot top. I have nothing like it. Very neutral. Not boring. But wasn't a winning piece for me. It photographs nicely though! Why am I bothered by the sleeves??? LOL
Here's my stylists note. My stylist always looks at my pinterest board, reads my notes, even checks the weather! She's awesome.
What is your take on this fix? Awesome and I'm just too encumbered by the budget restraints? Too bothered by my eccentric first world whiney I-don't-like-the-sleeves problems?